Veeam Cloud Connect Backup
Veeam Cloud Connect allows you to simply and easily target your backups or backup copy jobs to Whipcord Edge cloud storage.
By leveraging Veeam Cloud Connect, you can keep a copy of your backups off-site and safe from disasters and human error.
How it Works
It's a simple process that involves no VPN and no separate console – Veeam Cloud Connect integrates hosted backup repositories directly into the Veeam backup console.
Assign the repository for the user's backup copy jobs which, once configured, will be uploaded over the internet to one of our data centres. The cloud gateway directs your data to a Veeam repository, residing on a high availability storage node. It's even available if the primary backup or data center is lost.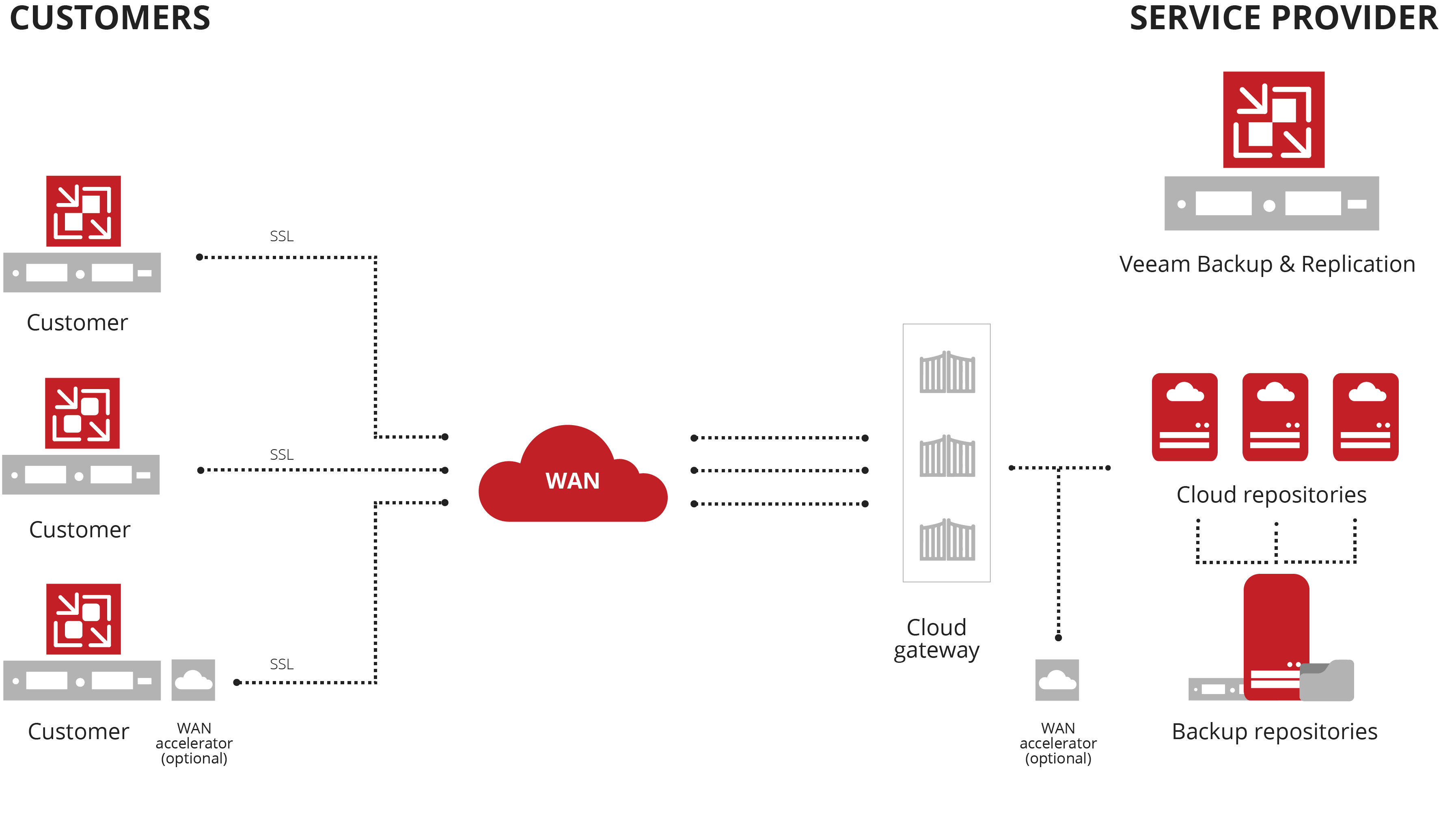 Quick Setup
Configure a cloud repository for Veeam with a single server in just 10 minutes. From your Veeam console, select Whipcord Edge from the drop-down box of cloud providers, enter in your Whipcord Edge-provided username and password and you are ready to leverage the cloud to protect your business's data.
Our Cloud Connect infrastructure securely transfers data over a SSL/TLS connection, using a single port to simplify firewall configuration. We deploy multiple cloud gateways to enable high availability and automatic load balancing.
Why Veeam Cloud Connect through Whipcord Edge?
We know Veeam: Whipcord Edge was Veeam's Canadian launch partner for Cloud Connect in 2014 and are Veeam's preferred partner in western Canada - one of only 3 nationwide
Cost advantages: Use someone else's hardware and pay as you go
Improved Security: With AES 256-bit encryption, you can be sure your data remains private
Reduced strain on resources: Reduce the complexity of your on-premise infrastructure, freeing up your team to work on other projects
Automate it: Work smarter, not harder - easily extend availability to the cloud to allow your resources to focus on other tasks
The easy, efficient way to get backups offsite to a service provider, your data stays in Canada and is reseller compatible through Whipcord Edge