Nobody at Whipcord would admit publicly that I was hired on my name alone, but Whipcord needed a System Administrator, and upsetting the longstanding Canadian business convention of stabling at least one Dave or David in the company at all times was out of the question. With a name like David Burgess, I was a shoo-in.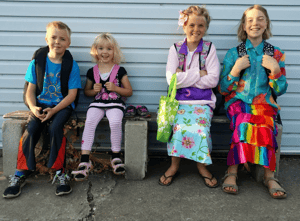 I like to divide my time between people and machines -it's still not clear who will win the AI war, so I'm not picking sides yet. When I'm not dueling with computers you are likely to find me spending time with my four children or pouring some new flavour of oil into one of my vehicles.

My work experience includes crisis intervention, army reservist, commercial driver, radio dj, wireless internet provider and post-secondary management. I've enjoyed living in many different places, but as a native of southern Alberta I fought hard against that west wind to get myself to Lethbridge and hang out with the coolest IT crowd I know of.
I joined Whipcord in November 2018 and plan to stay a while. I'm looking forward to helping Whipcord upgrade its virtualization infrastructure and leverage some of the cool new technologies that keep getting better every day.
Want to get to know more of our staff? Keep an eye on our new Lifestyle Series by subscribing to our blog!