Hey everyone, my name is Jana Hackman and I'm a new member to the Alberta Sales Team at Whipcord. Like most people I've met out west, I'm a transplant to Calgary as I grew up in a small town in Northwestern Ontario (Lake of the Woods).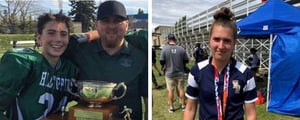 I'm a mom to an 18-year-old daughter, who just started attending Mount Royal University and a 16-year-old son who is in Grade 11; both are active in sports and play at an elite level. When not huddling in the stadium stands and shivering, you'll find me out dining with friends or hosting fantastic parties at my house. Of course, those always start with a signature cocktail or glass of bubbly; I can be a bit of a wine snob.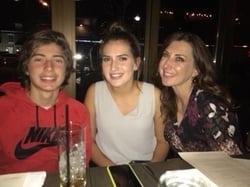 I enjoy trying new restaurants and dog friendly patios, which in my opinion is one of the best amenities in Calgary. My fur baby is a 16-month-old Staffordshire Bull Terrier named Bella, who's always the star of the show.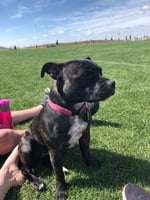 Being from Ontario, I love the water and spend my summers kayaking and paddle boarding whenever I can. The mountains are always calling my name and my favorite time to visit is in the fall with my traveling crew of wine loving girls... we do our best to disrupt Canmore!
When I was young I wanted to be an airline stewardess, because I thought the job looked so glamourous. I never pursued it, although I did do a small stint for West Jet at the Check In at the airport, but I didn't like the 3 a.m. start times! Currently, I can't live without my Alexis (I have an Echo and a Dot), and I use her for everything from music to my alarm, meditation and even my shopping lists - she starts my day and ends it!
I've officially started my 8th week at Whipcord and I'm excited to be part of an innovative and dynamic company that values creative teamwork. I'm passionate and value the strategic partnerships with my customers, so it excites me to know I can help take their business to the next level by providing solutions through our core products.
Want to get to know more of our staff? Keep an eye on our new Lifestyle Series by subscribing to our blog!