Hello everyone! My name is Norm Nelson, I joined the Whipcord team as a System Administrator back in July of 2018. I was born and raised in the windy city of Lethbridge, but as someone who isn't a fan of the wind I spent much of my childhood playing around with computers. Since I was always breaking something by pushing each system to it limits, it was a great way to get practical "unintended" IT experience as a kid.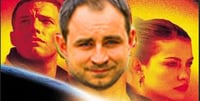 Although I enjoyed playing around with different technologies as a child, I never thought I'd have a career in IT. When I was young, I wanted to be an oil rigging astronaut who would spend his time blowing up asteroids that were barreling towards earth. Sadly, there isn't a large demand for oil rigging astronauts, so I chose the next best thing I was good at… saving society from a world without social media and cat memes.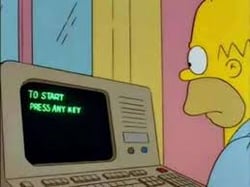 When I'm not working, my girlfriend and I like to leave the city life behind to go on all sorts of different adventures, like camping, fishing and hiking. However, neither of us are fans of the winter months, so we will often couch surf and watch re-runs of old sitcoms like Fresh Prince of Bel Air, King of the Hill and The Simpsons.
All kidding aside, I'm honored to work for a company that takes pride in providing clients with constant connectivity, disaster recovery solutions, cloud and collocation services. Whipcord is great place to expand my skillset, while at the same time helping people within the community.
Want to get to know more of our staff? Keep an eye on our new Lifestyle Series by subscribing to our blog!