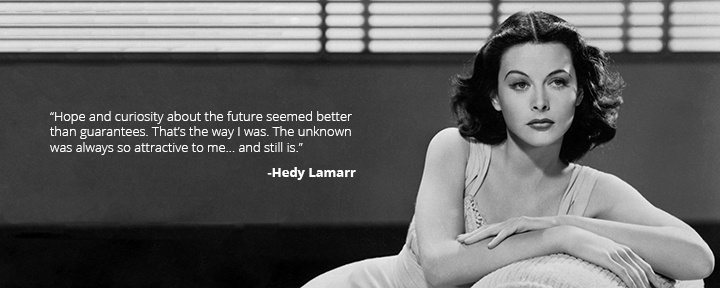 Inventor of Frequency Hopping
A woman of many talents - known for her beauty and lengthy career in Hollywood - Hedy Lamarr was also an inventor who had a hand in creating technology that was designed to assist the military during World War II. Known as the "Secret Communication System," the technology was to prevent enemies from intercepting classified messages. In later years it would be further developed to become very important today, not only to the military's secure communications, but also to the cell phone industry.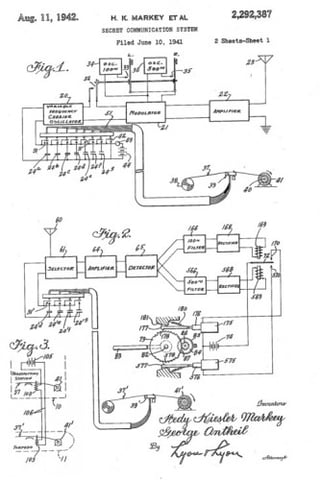 How it Worked
Manipulated radio frequencies
Created an unbreakable code
Used two motor-driven rolls (like a piano)
Rolls were installed in the transmitter, then on board the torpedo
Synchronized 88 frequencies (number of keys on a piano)
The technology was developed with the Navy in mind, as at the time radio-controlled torpedoes could be intercepted by enemies, which would send the torpedo off course.
---
History
In 1933 Lamarr married a wealthy arms manufacture, Friedrich Mandl, who allowed her to attend business meetings due to her mathematics skills – which is how she learned about military and radio technologies. Divorcing 4 years later and fleeing to Paris, Lamarr kicked off her acting carer – being named the most beautiful woman in the world. At a Hollywood event, she met composer George Antheil, a once United States munitions inspector – then a composer - renowned in both classical and avant-garde music. Together, they created the Secret Communication System.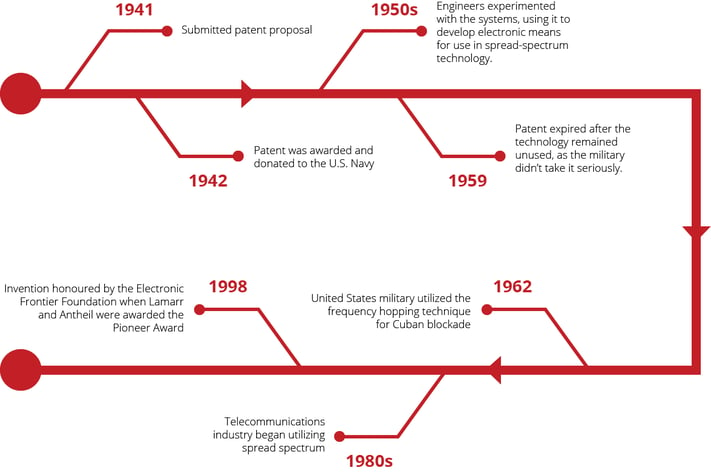 ---
Spread-Spectrum Communications Technology
Spread Spectrum is a system that provides secure communications by spreading the signal over a large frequency band. It results in a higher reliability, increased bandwidth and improved security. In addition to frequency hopping, modern day WiFi uses both techniques.
Technologies Utilizing Spread-Spectrum Today:
Cell phones
Personal communications
Bluetooth
Position location systems (vehicle, messaging, etc.)