There's a misconception surrounding the cloud that it's complicated. If you ask around, most people would give you a different interpretation of what they think it is. But ironically, the cloud offers a far more simplistic storage solution than previous methods. The need for cloud services is on the rise, with Gartner predicting "IaaS will grow 36.8% this year and reach $34.6 billion."
Many people believe that your data floats into cyberspace where it hangs out until you need it again. Hollywood has also created this unrealistic myth that your data is easily available to hackers.
The truth is, the cloud has a physical location and, in this case, it's located in our data centre. Think of the cloud as a safety deposit box and the data center as the bank. You store all your valuable data in our facility, taking advantage of the security and maintenance perks.
---
What storing your data in the cloud means:
Always-on expertise
Strategic, low risk locations
Multiple connectivity options
Uptime guarantees
The cloud is transforming industries all over the world. With no hardware or hypervisor to manage, you're free to focus on your core business needs. The cloud is also configurable and can be combined with our other complementary services including colocation, disaster recovery, and network services.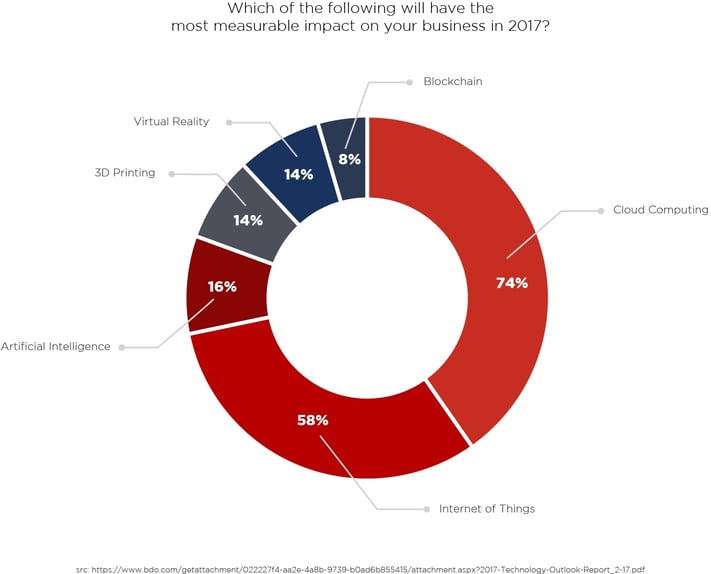 ---
How Whipcord can make the cloud work for you:
Let us take the responsibility of computer and storage infrastructure ownership, maintenance and scalability.
Benefit from our 24x7x365 technical support center.
Rest easy knowing your data is secure in our Tier 3 designed facility.
So why do you need the cloud and why is it growing exponentially every year? Because it's the most cost-efficient way to do business. When you use the cloud, you're renting space in our facility and only paying for what you use.
Is the cloud right for your business?
Managing infrastructure is not a core part of your business
A hardware refresh is on the horizon
You want flexibility to grow as required
In short, do what matters to you, leave the rest to us.
---
If you want to learn more about the cloud subscribe to our blog! We will continue to debunk the illusions surrounding the cloud as we talk more about our Tier 3 designed data centre and the security it offers and how leveraging cloud solutions will improve and protect your business from hackers and disaster.