Recently we had the opportunity to attend the Convergence Conference in Calgary, Alberta with our partner Wolf Creek Public Schools. Convergence brings together teachers, technology experts within schools, and government and industry representatives from across Alberta to discover emerging technologies and trends in the marketplace.
Wolf Creek has been a partner of ours since the summer of 2016 and we were pleased that they were hosting a talk on the infrastructure solutions we have provided to them. To read more in depth about how we worked to move Wolf Creek to an offsite Infrastructure as a Service solution, download their case study!
So why would an educational organization choose Whipcord? Follow along as we discuss our top four reasons over the coming weeks.
REASON #1
Whipcord is connected to key education networks
It's imperative for us to connect to the major networks that government and education organizations in Alberta use, which is why we've been a member of Cybera since we opened our data centre in 2011 and why we've recently connected to the Alberta SuperNet as part of our work with Wolf Creek Public Schools. Connecting to these two makes it simple for an educational organization to leverage our networks.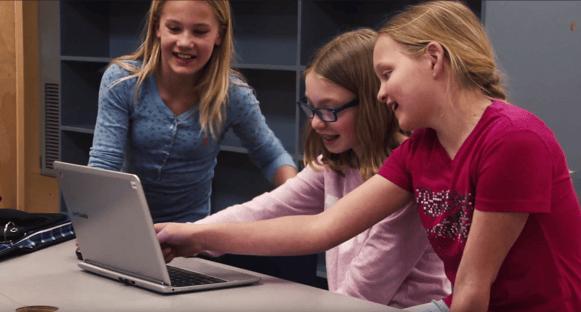 More than a decade ago, Axia and the Government of Alberta partnered together to create Alberta's SuperNet – a reliable, fibre network that connects urban centres and rural Albertans with each other and the world.
Through SuperNet, Alberta provides affordable high-speed network connectivity and Internet access to all schools, post-secondary institutions, libraries, hospitals, provincial government buildings and regional health authorities (over 4,700 sites). SuperNet also ensures that businesses and residences in over 420 communities have access to high-speed Internet at competitive rates.
CyberaNet is Alberta's publicly-funded, ultra-high-speed network that moves big data between the province's education institutions, researchers and IT entrepreneurs, and provincial, national and international research networks.
Cybera supports a climate of creativity, collaboration and entrepreneurial thinking by providing a seamless, dependable and cost-effective network. Post-secondary institutions, K-12 schools, government agencies, not-for-profits and high-tech incubators depend on CyberaNet's unmetered bandwidth to advance their projects and provide a test bed for emerging technologies.
---
Reason #2: Whipcord focuses on customer satisfaction