Growing Cloud Service Provider Deploys InfiniBox to Exceed Customer Requirements and Deliver Dependable Disaster Recovery-as-a-Service
---
WALTHAM, Mass. – December 6, 2016 – INFINIDAT, a leading provider of enterprise data storage solutions, today announced that cloud service provider, Whipcord, has selected the InfiniBox™ enterprise-proven storage system. Whipcord chose InfiniBox to exceed customers' performance expectations, deliver extremely reliable Disaster Recovery-as-a-Service (DRaaS) and long-term archive protection, and cost-effectively address the storage capacity requirements of its ever-growing data.
During testing of the InfiniBox, Whipcord found the system performed six times better than its previous system.
"As a cloud service provider, we have a multi-tenant environment and need the high level of performance at scale that InfiniBox delivers in order to stay ahead of all our customers' needs," said Dan Hamilton, vice president of technology at Whipcord. "InfiniBox also provides tremendous reliability that protects customers' long-term archives, and the raw horsepower to provide exceptional performance in the event of a disaster. The best part is we are getting this superb performance and reliability at a very reasonable price point."
With InfiniBox, Whipcord can also meet the storage capacity demands of its Remote Sensing and Earth Observation customers, who have continuously increasing volumes of satellite imagery data.
"These customers keep data indefinitely, and as they expand their collection capabilities, their rate of data acquisition speeds up. As a result, their storage capacity needs increase quickly, therefore it's essential that we are able to grow as our customers grow," explained Hamilton. "That's the single biggest factor for choosing to go with INFINIDAT for our storage."

With all the robust capabilities InfiniBox offers, Whipcord was amazed at the system's tremendous ease-of-use.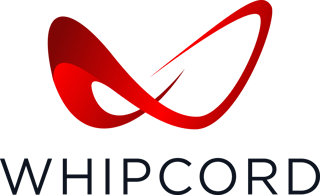 "InfiniBox is an extraordinarily easy system to deploy and use," said Hamilton. "It was extremely quick and simple to deploy, and it has required very little operational resources."
Whipcord initially purchased InfiniBox as an affordable long-term archive option, but when they witnessed the performance and scalability it delivers, they saw the opportunity for new use cases. The company has steadily expanded its InfiniBox deployment to support more and more of its business. By better managing the sheer volume and growth of their customers' data, they have improved their customers' overall experience.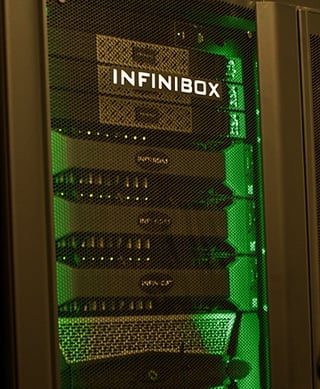 "INFINIDAT and InfiniBox have exceeded our expectations in every way ─ the company in terms of service and support and the product in terms of performance," said Hamilton. "We now have a storage platform that will grow as our customers' data storage needs grow. InfiniBox strikes the perfect balance of enabling long-term data storage at a reasonable cost while providing the level of performance customers expect in the event of a disaster."
Scalable to over 5 PB of effective storage capacity in a single 19-inch/42U rack, InfiniBox offers 99.99999% availability and delivers ultra-high performance of up to one million IOPS at sub-millisecond latency. Reliability features include end-to-end data protection; triple redundant power and data paths; snapshots and replication; and hot swap upgrades. InfiniBox storage arrays are also extremely power-efficient, drawing a maximum of between 3-8KW at a peak load. As a result of all its storage performance and efficiency capabilities, InfiniBox provides customers with an extremely low total cost of ownership.
---
Resources
About INFINIDAT
Companies who acquire, store and analyze the most data achieve the greatest competitive advantage. INFINIDAT helps clients achieve competitive business advantage at a disruptive price point by delivering 1M IOPS of performance at sub-millisecond latency, 99.99999% reliability and from 115 terabytes to over five petabytes of effective capacity in a single 19"/42U rack. Automated provisioning, management, and application integration provide a system that is incredibly efficient and easy to deploy and manage. INFINIDAT is changing the paradigm of enterprise storage while reducing capital requirements, operational overhead, and complexity. INFINIDAT: Storing the Future.
For more information on INFINIDAT and its next-generation enterprise storage products, visit INFINIDAT.com.
---
For media inquires, please contact:
Beth Bryant
508-786-3013
bbryant[@]infinidat.com

Melanie Berdusco
403.332.6000
melanie.berdusco[@]whipcord.com